Berliner Zeitung: "Corona" politika niekada nenorėjo sužinoti, ar ji veikia, todėl ji žlugo.
Išversta padedant www.DeepL.com/Translator. Be pataisymų. Ištraukai.
---
Nyderlandai: šalį paralyžiuoja ūkininkų streikai
"Kalbant apie dabartinę situaciją, šiandien ūkininkai vėl rengia demonstracijas, jie nori blokuoti kelius, tikriausiai taip pat Amsterdamo oro uostą ir Roterdamo uostą. Pasipriešinimas sulaukia didelio visuomenės palaikymo, kaip rodo net pagrindinės žiniasklaidos apklausos. Tačiau Ruttės kabinetas (jame yra net azoto ministras) atmetė bet kokį kompromisą.
Taigi ūkininkai priremti nugara prie sienos. Beckmannas apibendrina:
"Atrodo, kad padėtis yra labai įtempta, vis labiau suvokiama, kad kalbama apie mūsų šalies ateitį, kad naikiname savo gebėjimą maitintis ir tampame priklausomi nuo užsienio tiekėjų ir tarptautinių bendrovių, t. y. WEF žmonių, kaip jūs ir aš žinome. Transporto ir kiti sektoriai taip pat pradeda suvokti šią realybę."
Tūkstančiai piliečių Eindhovene palaiko Nyderlandų ūkininkų protestus
Olandijos ūkininkai tonomis šūdų uždaro Olandijos ir Vokietijos sieną Koevordene
Prie ūkininkų protestų Olandijoje prisijungė žvejai, kurie blokavo uosto infrastruktūrą, ypač Den Helderio karinio jūrų laivyno bazę
---
Berliner Zeitung: "Korona" politika niekada nenorėjo sužinoti, ar ji veikia, todėl ji žlugo
"Kurios " Korona " priemonės veikia? Būtent tai turėjo ištirti ekspertų komisija. Tačiau vargu ar tai pavyko, nes trūksta labai daug duomenų. Tai katastrofa.
Mums reikia geresnių duomenų. Bet mes to nesuprantame. (…) Tai taip akivaizdu, taip gerai žinoma (…) Tačiau politika atsisako. Nei buvęs sveikatos apsaugos ministras Jensas Spahnas, nei sveikatos apsaugos ministras Karlas Lauterbachas niekada neužsakė tokios reprezentatyvios apklausos. Kai buvo įvestos priemonės, nebuvo užsakyta jokių papildomų tyrimų, kurie galėtų paaiškinti – ar tai ką nors duoda? Ar jie vėl turėtų įsakyti būtent tai – griežtas priemones restoranuose, kaukes einant į tualetą? Atrodo, tarsi politikai nenorėtų žinoti, kuri iš daugelio jų priemonių bus veiksminga. Tai buvo aplaidumas. Jei iš karto po šios ataskaitos kas nors nepasikeičia, jei nesistengiama visomis išgalėmis pagerinti duomenų padėties, tenka sakyti: tai buvo tyčinis veiksmas. Kaip po šios ataskaitos politikai iš tikrųjų nori pateisinti ir įgyvendinti priemones prieš naują "Corona" bangą?"
---
Die Welt: "Corona" vertinimo ataskaita – negailestinga politikos ir RKI kritika
Teisininkai mano, kad esamas leidimas leisti potvarkius, pagal kurį Federalinė sveikatos apsaugos ministerija daugeliu atvejų gali leisti galiojančių įstatymų išimtis, akivaizdžiai prieštarauja Konstitucijai. Tai gali paveikti iki 1000 normų. Jie teigia, kad taip neskaidriai apeinama įstatymų leidžiamosios valdžios valia ir esminiai sprendimų priėmimo įgaliojimai iš parlamento perkeliami vykdomajai valdžiai.
---
Berliner Zeitung: "Corona": kaip vis dar menkinama skiepų žala.
Sveikatos apsaugos ministras Karlas Lauterbachas mano, kad "Post-Vac" yra daug mažiau blogai nei "Post Covid". Mokslininkas su tuo nesutinka. Be to, yra ir nukentėjusiųjų pranešimų. – Ištrauka: "Kartu su kitais pagalbininkais ir giminaičiais Retzlaffas dabar savitarpio pagalbos grupėje rūpinasi kitais nukentėjusiais žmonėmis iš visos Vokietijos. Ji pati yra kontaktinis asmuo maždaug 1000 atvejų, kiti turi kelis tūkstančius atvejų, į kurių užklausas turi nuolat atsakinėti. Jaučiamės visiškai priblokšti didžiulio nukentėjusių žmonių skaičiaus. Būtų utopiška į juos visus atsakyti atskirai. Mes stengiamės kurti struktūras, platinti informacinius lankstinukus ir siūlyti kontaktus – visa tai iš tikrųjų nėra mūsų užduotis."
---
Gate Center: Prof. Jeffrey Sachso kalba
"Dvejus metus buvau "Lancet COVID-19″ komisijos pirmininkas. Esu visiškai įsitikinęs, kad virusas atsirado JAV laboratorijoje, o ne gamtoje. (…) Yra pakankamai įrodymų, kad tai turėtų būti ištirta. Tačiau tai nėra tiriama nei JAV, nei kitur. Manau, kad tam yra priežasčių. Žmonės nenori per daug žiūrėti po kilimu."
---
Steve'as Kirschas: 3,7 proc. miokardito atvejų naujausioje skiepytų amerikiečių apklausoje
"Štai kodėl CDC ir didžioji žiniasklaida niekada neatlieka tokių tyrimų: Jie nenori žinoti tiesos ir, dar svarbiau, nenori, kad jūs žinotumėte tiesą. (…) Gydytojas negalės jums to pasakyti, nebijodamas prarasti licencijos verstis medicinos praktika. Taigi medicinoje į šį rezultatą nebus atsižvelgta, nors tyrimą galima lengvai pakartoti. Taip šiais laikais veikia medicina."
---
Corona Doks: "SARS-CoV-2 spike baltymo raiška širdyje rodo autoimuninį atsaką į vakcinaciją."
"Kelių kardiologijos institutų mokslininkai iš VFR ir Graikijos atliko tyrimą, kurio išvados paneigia svarbų teiginį apie "skiepus". Remiantis darbo rezultatais, priešingai nei teigiama, baltymas "spyglys" plinta organizme."
---
Ärzteblatt: Privalomojo sveikatos draudimo gydytojų asociacija atmeta sąskaitų išrašymą pagal naująjį Coronatest reglamentą
"Privalomojo sveikatos draudimo gydytojų asociacijos (KV) mano negalinčios išrašyti sąskaitų už piliečių tyrimus, atliekamus pagal šiandien įsigaliojusį naująjį "Coronatest" potvarkį, ir sumokėti už juos atlyginimo. Tai bendrame laiške federaliniam sveikatos apsaugos ministrui Karlui Lauterbachui (SPD) nurodo KV ir Nacionalinės privalomojo sveikatos draudimo gydytojų asociacijos (KBV) vykdomosios valdybos. Laiške nurodyta priežastis – "nauji mažos apimties tinkamumo kriterijai" ir numatomas "netikrinamų suklastotų sąskaitų faktūrų skaičiaus padidėjimas". Atsižvelgiant į jau egzistuojančią sukčiavimo problemą, KV nebegalėjo ateityje išrašyti sąskaitų ir apmokėti už piliečių tyrimus."
---
BILD: Sveikatos apsaugos ministras meluoja
"Lauterbachas sakė, kad savaitgalį jau kalbėjosi apie tai su SHI gydytojų vadovu daktaru Andreas Gassenu (59 m.) ir kad susitiks su juo savaitės pradžioje.
Problema: kaip sužinojo BILD, (beveik) nieko iš to nėra tiesa!"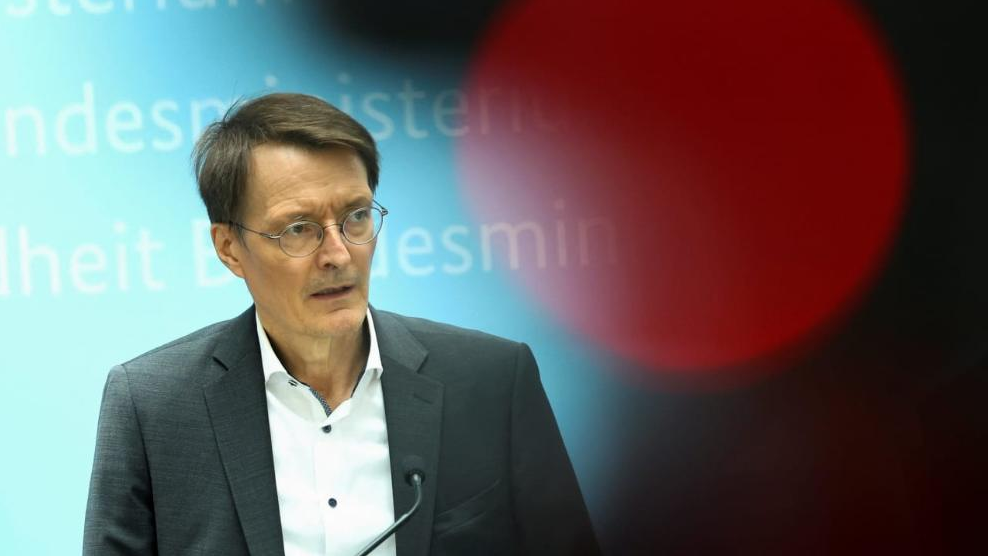 ---
Mes esame Müritzer: virusologui Drostenui tenka kviesti policiją atostogaujant ežerų rajone
"Christianas Drostenas norėjo su šeima praleisti poilsio dienas nuostabioje Meklenburgo ežerų krašto gamtoje. Tačiau trys nuolatiniai stovyklautojai – dvi moterys ir vienas vyras – akivaizdžiai jam to nepagailėjo. Savaitgalį stovyklavietėje jie įžeidinėjo mokslininką ir, matyt, jų nepavyko nuraminti. Be kita ko, jie pavadino virusologą "masiniu žudiku" ir "transhumanistu" bei apkaltino jį, kad "jo sąžinę slegia vaikai". Policijos atstovė spaudai patvirtino šią informaciją. Drostenas nežinojo, ką daryti, paskambino į policiją ir pateikė skundą dėl šmeižto. Policija pradėjo tyrimą. Žinomas mokslininkas tuo tarpu pats išvyko."
---
Išversta padedant www.DeepL.com/Translator. Be pataisymų.
Šis tekstas yra licencijuojamas pagal "Creative Commons Attribution 4.0" tarptautinę licenciją. Nesivaržykite kopijuoti ir dalintis.