Originalus straipsnis paskelbtas 2022 m. kovo 29 d. Unreporteted Truths.
Alex Berenson. Išversta padedant www.DeepL.com/Translator. Be pataisymų.
---
Ši diagrama tikra, tiesiai iš Ligų kontrolės centro (angl. Center for Disease Control). Ir ji įspūdinga:
Nuo 12 mln. skiepų nuo gripo 1980 m. iki beveik 200 mln. 2020 m.
Puikus darbas! Mes visiškai atsikratėme gripo, tiesa?
Štai mirčių nuo gripo skaičius nuo 1959 iki 2016 m: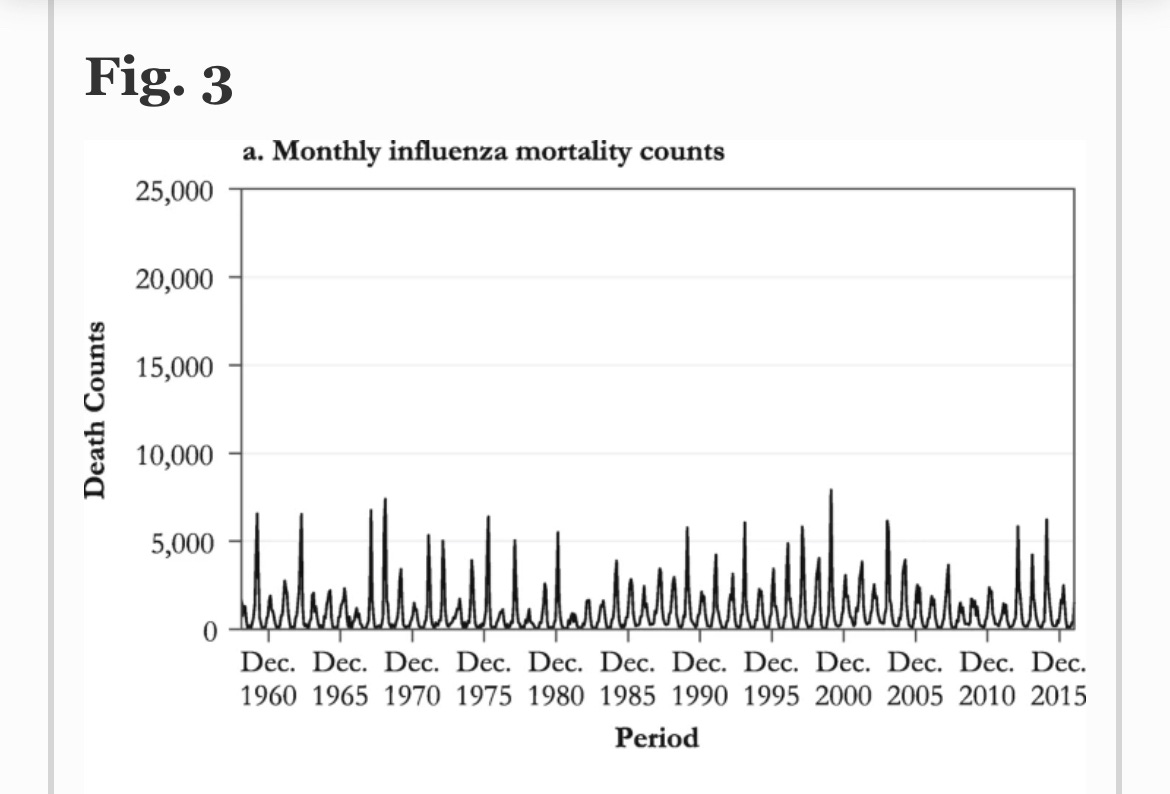 Matote tendenciją?
Ne?
TAIP YRA TODĖL, KAD JOS NĖRA. Nėra absoliučiai jokio ryšio tarp skiepų nuo gripo skaičiaus ir mirčių nuo gripo.
Tiesą sakant, yra dar blogiau, nes 2017-18 m., kurie šioje diagramoje neparodyti, buvo blogiausi metai pagal mirčių nuo gripo skaičių per pastaruosius dešimtmečius – tikriausiai nuo 1968 m. Honkongo gripo.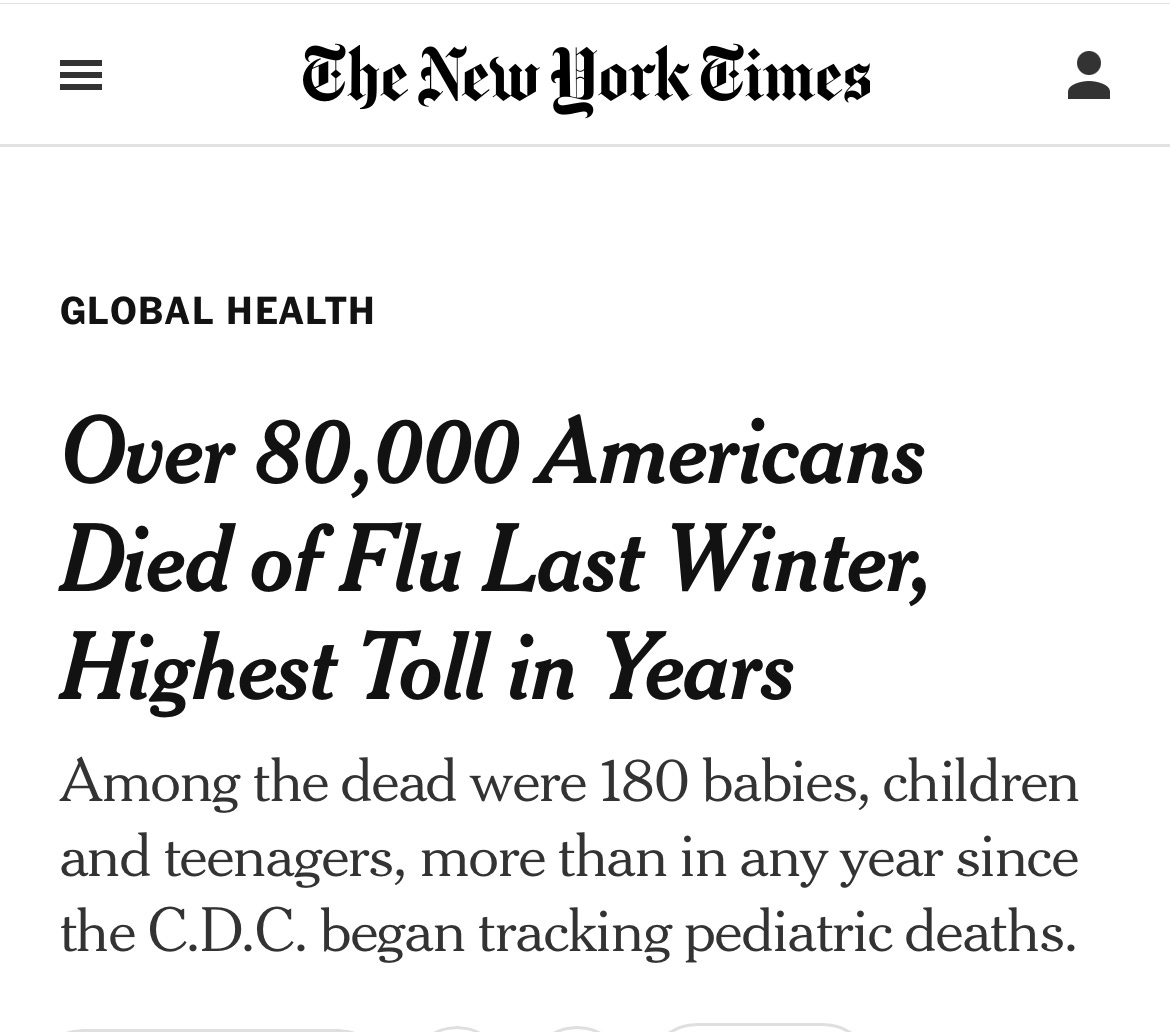 Pasirodo, skiepas nuo gripo yra toks pat nenaudingas kaip Kovido injekcija, bet niekas to nepastebėjo, nes jis nėra toks pavojingas.
Turiu omenyje, ne toks pavojingas medicininiu požiūriu. Tikriausiai pavojingesnis visuomeniniu požiūriu, nes visuomenės sveikatos biurokratijos įsipareigojimas bet kokia kaina didinti skiepų nuo gripo skaičių tapo Kovid mRNA skiepų kampanijų prototipu.
Užuot paklaususios, ar žmonės nenori skiepytis dėl to, kad skiepai akivaizdžiai NEVEIKIA, valdžios institucijos paprasčiausiai ieškojo būdų, kaip paskatinti ar priversti žmones skiepytis. Iki 2010 m. "neryžtingumo skiepytis" ir "atitikties" tyrimai ėmė spartėti.
Taip nutinka, kai procesas – mokesčių mokėtojų finansuojamas procesas – atskiriamas nuo rezultato, kai ant kortos pastatyta per daug pinigų ir karjeros, kad kas nors užduotų klausimą: Ar visa tai turi prasmę?
Taigi, kai pasirodė Kovidas, skiepų kūrėjai žinojo, ką daryti. Tik šį kartą dėl pinigų skiepams nuo gripo skirtas finansavimas atrodė kaip apvalinimo klaida.
Išlipti iš šio griovio bus labai, labai sunku.
---
Šis tekstas pasirodė 2022 m. kovo 29 d. pavadinimu "(Influenza) virus gonna virus" svetainėje Unreporteted Truths.
Išversta padedant www.DeepL.com/Translator. Be pataisymų.
Šis tekstas yra licencijuojamas pagal "Creative Commons Attribution 4.0" tarptautinę licenciją. Nesivaržykite kopijuoti ir dalintis.