Kaip antižmogiškos nuostatos sudarė sąlygas šiam masiniam išpuoliui prieš pačią gyvybę.

Originalus straipsnis paskelbtas 2022 m. birželio 28 d. drtesslawrie.substack.com.
Dr. Tess Lawrie. Išversta padedant www.DeepL.com/Translator. Be pataisymų.
---
Atsižvelgiant į viską, ką žinome apie pandemiją, t. y. kad Covid yra puikiai išgydomas, vakcinos nėra nei saugios, nei veiksmingos, milijonai žmonių tiesiogiai nukentėjo, kodėl leidžiama toliau diegti vakcinas?
Dar svarbiau, kodėl apskritai buvo pradėtos naudoti vakcinos?
Yra daugybė teorijų – nuo grėsmingų iki paprasčiausių niekšų. Viena iš jų yra ta, kad pasaulinis elitas mano, jog mūsų planeta yra perpildyta, todėl pandemiją ir su ja susijusį vakcinų diegimą įgyvendino kaip depopuliacijos darbotvarkės dalį.
Tai skamba kaip iš kino filmų, tačiau yra precedentas. Kaip parodyta naujame jaudinančiame daktaro Andrew Wakefieldo dokumentiniame filme "Nevaisingumas: Velniška darbotvarkė" (angl. Infertility: A Diabolical Agenda), Pasaulio sveikatos organizacija daug metų tyrinėjo ir kūrė vakcinas, kuriomis skiepijami asmenys taptų nevaisingi. Šią tyrimų kryptį lėmė susirūpinimas, kad gyventojų skaičius didėja netvariu tempu, ir, kaip atskleidžiama dokumentiniame filme, PSO akivaizdžiai manė, kad vakcinas nuo nevaisingumo reikėjo diegti be jas gavusių moterų ir mergaičių informuoto sutikimo.
Jei dar to nepadarėte, pažiūrėkite dokumentinį filmą ir pasidalykite juo su kitais, kad galėtume kartu ir atvirai aptarti šiuos klausimus.
Buvo iškelta daug klausimų dėl Covid-19 vakcinų poveikio vaisingumui. Originalūs "Pfizer" biologinio pasiskirstymo tyrimai (angliškas vertimas čia) atskleidžia, kad lipidinė nanodalelė (LNP), panaudota mRNA kapsulėje, nelieka injekcijos vietoje, kaip teigiama, o patenka į pagrindinius organus, įskaitant blužnį, kepenis, antinksčius, sėklides ir kiaušides.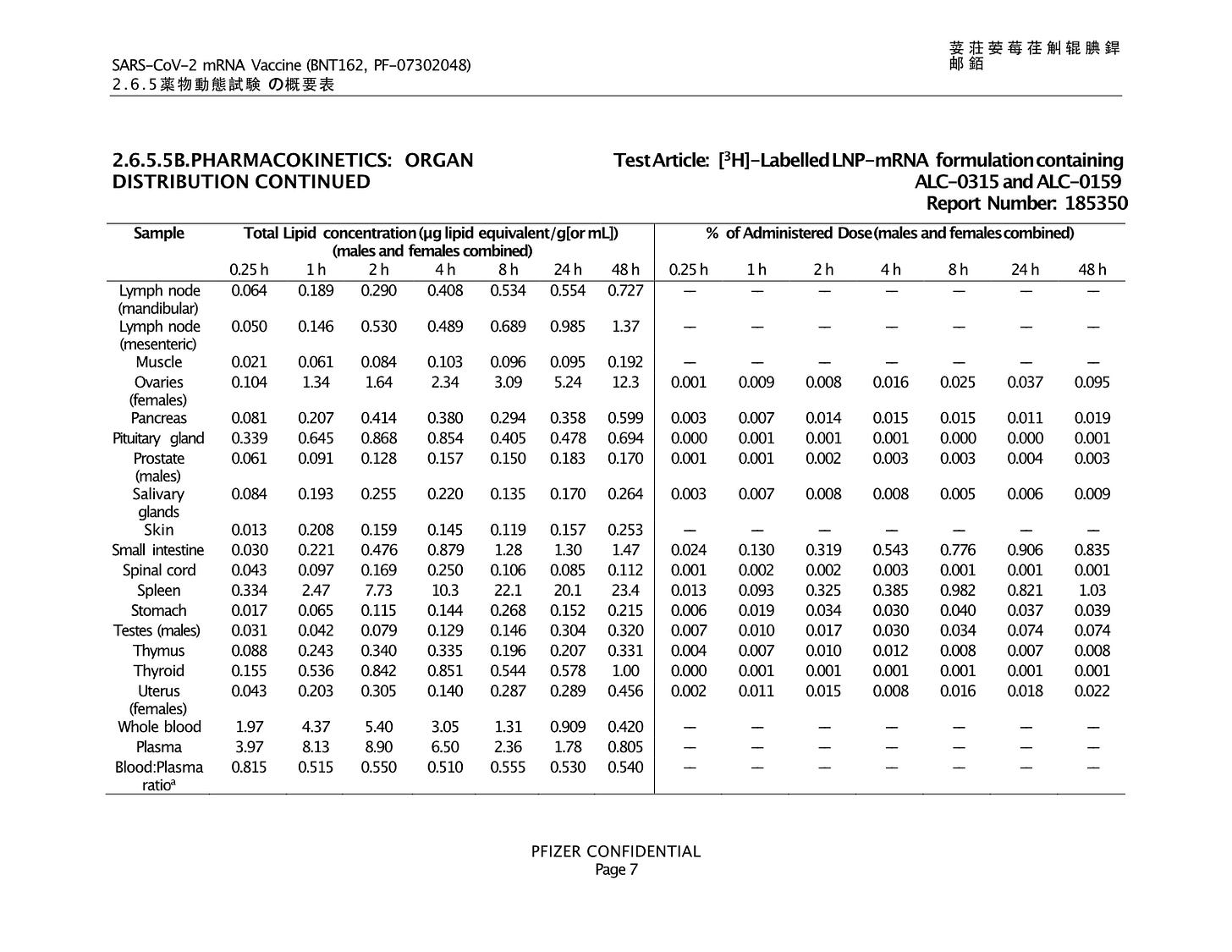 Kokį poveikį turi toksiškų LNP kaupimasis reprodukciniuose organuose? Tai yra nepakankamai ištirtų medicininių intervencijų problema: mes neturime jokio supratimo. Tačiau duomenų apie reprodukcinę sveikatą ir vaisingumą vis daugėja.
Dabar naujas recenzuojamas tyrimas, priimtas publikuoti žurnale "Andrology", atskleidžia, kad vakcinos Covid-19 kenkia vyrų vaisingumui.
Šiame tyrime mokslininkai analizavo trijų Izraelio spermos bankų mėginius: jie vertino mėginius, paimtus prieš skiepijimą, kurie buvo bazinė kontrolė, ir mėginius, periodiškai imamus maždaug penkis mėnesius po to, kai donorai gavo antrąją "Pfizer" vakcinos dozę.
Praėjus maždaug trims mėnesiams po antrosios "Pfizer" vakcinos dozės, spermos koncentracija sumažėjo 15,4 %. Taip pat 22,1 % sumažėjo spermatozoidų judrumas. Tai reikšminga (angl. significant): abu šie rodikliai sumažina tikimybę, kad spermatozoidai apvaisins kiaušinėlį.
Vėlesniais tyrimais nustatyta, kad donorai iš esmės atsigavo (bent jau taip teigia autoriai: tyrime pateikti duomenys rodo, kad spermatozoidų kiekis vis dar buvo mažesnis nei prieš skiepijimą).
Tačiau, kaip savo puikiame pranešime apie šį tyrimą nurodo daktaras Byramas Bridle'as, autoriai darė prielaidą, kad donorams niekada nereikės daugiau nei dviejų skiepų, kad jie būtų visiškai paskiepyti. Straipsnyje jie apibrėžia, kad "vakcinavimas baigtas" praėjus septynioms dienoms po antrojo skiepo. Atlikus tyrimą, tiems donorams bus pasiūlyta trečioji, o gal net ketvirtoji injekcija. Nebuvo atlikta jokių tyrimų, kuriuose būtų nagrinėjamas poveikis vyrų vaisingumui po dviejų vakcinos dozių. Jei pagal Covid-19 skiepijimo programą skiepijama kas šešis mėnesius, kaip tai daroma daugelyje šalių, kas tuomet atsitinka vyrų vaisingumui?
Vėlgi, nežinome – ilgalaikių duomenų apie vaisingumą nėra. Tačiau akivaizdu, kad kiekviena vakcinacija neigiamai veikia spermą.
Šiuo metu kyla klausimas, ko reikia, kad reguliavimo institucijos sustabdytų Covid-19 vakcinacijos programą visame pasaulyje. PSO VigiAccess duomenų bazėje yra vis didesnis nepageidaujamų reiškinių, susijusių su reprodukcine sveikata ir vaisingumu, sąrašas, įskaitant 5 726 savaiminius abortus, 501 vaisiaus mirtį, 208 negyvagimius, taip pat pranešimus apie sėklidžių patinimą, lytinės funkcijos sutrikimus ir daugelį kitų būklių.
Nauji duomenys taip pat rodo, kad po vakcinos įdiegimo labai sumažėjo gimstamumas. Nors koreliacija nereiškia priežastinio ryšio, šis sumažėjimas kartu su dideliu persileidimų ir negyvų gimusių kūdikių skaičiumi, apie kuriuos pranešta farmakologinio budrumo duomenų bazėse, yra pakankamas pagrindas atlikti tyrimą.
Kodėl PSO to netiria?
Nesvarbu, ar manote, kad tai sąmoningos depopuliacijos darbotvarkės dalis, ar pražūtingas neišbandytos vakcinų technologijos šalutinis poveikis, akivaizdu, kad reguliavimo institucijos ir jų didieji farmacininkai mano, jog šių nerimą keliančių išvadų nepakanka, kad būtų sustabdytas vakcinų diegimas.
Vėlgi, kodėl taip yra? Čia yra daug galimybių spėlioti, bet aš turiu teoriją.
Man atrodo, kad materializmas kaip paradigma yra viso šio proceso varomoji jėga. Pagal šią paradigmą žmonės yra tik pasyvūs vartotojai, kurie tik išeikvoja šią planetą ir jos išteklius. Jei laikysimės šio požiūrio, logikos šuolis nebus didelis, jei pagalvosime, kad galbūt nebūtų taip blogai, jei gimstamumas sumažėtų.
Galbūt šis įsitikinimas nėra sąmoningas, bet jis tikrai prisidėtų prie akivaizdaus nesirūpinimo mažėjančiu gimstamumu. Tai rodo nerimą keliantį nepagarbą pačiai gyvybei ir žiaurų menkinimą to, ką reiškia būti žmogumi. Ši redukuojanti perspektyva įsiskverbė į daugelį mūsų kultūros sričių: ją matome visur ir ji gali užkrėsti mūsų pačių mąstymą.
Turime reikalauti, kad šie reguliuotojai būtų atsakingi, bet taip pat turime užtikrinti, kad patys nepasiduotume melui, jog žmonija yra tik šios planetos rykštė. Vietoj to galime prisiminti, kas esame: kūrybingos, protingos, įkvėptos būtybės, galinčios sugalvoti puikius sudėtingų problemų sprendimus, rūpintis savo planeta ir vieni kitais.
Mes esame ne pasyvūs vartotojai, o aktyvūs nuostabaus gyvybės tinklo dalyviai, o žmogaus vaisingumą reikia branginti kaip stebuklą, kuris jis yra. Jei yra bent menkiausia užuomina apie medicininę intervenciją, kenkiančią žmonių vaisingumui, ji turi būti sustabdyta. Vakcinos turi būti sustabdytos. Tuo tarpu sveikiems žmonėms daugiau jokių injekcijų. Kol nesužinosime, kad jos visiškai saugios, #NuoMoreInections.
---
Dr. Tess Lawrie, MBBCh, PhD
Bendrovės "E-BMC Ltd" ir bendruomenės interesų tyrimų bendrovės "EbMCsquared CiC" direktorė. Įsipareigojusi gerinti sveikatos priežiūros kokybę, pasitelkdama griežtus mokslinius tyrimus.
---
Šis tekstas pasirodė 2022 m. birželio 28 d. pavadinimu "The vaccines damage fertility. Is this part of a depopulation agenda or 'just' a terrible mistake?" svetainėje drtesslawrie.substack.com.
Išversta padedant www.DeepL.com/Translator. Be pataisymų.
Šis tekstas yra licencijuojamas pagal "Creative Commons Attribution 4.0" tarptautinę licenciją. Nesivaržykite kopijuoti ir dalintis.