2020 m. jis dar patarinėjo Izraelio ministrui pirmininkui Benjaminui Netanyahu. Po trečiosios "Pfizer" dozės jam pasireiškė sunkus šalutinis poveikis. Dabar profesorius Šmuelis Šapira teigia, kad beždžionių raupai yra vakcinacijos pasekmė. Dabar jis yra cenzūruojamas "Twitter".
Originalus straipsnis paskelbtas 2022 m. rugpjūčio 3 d. Kanekoa's Newsletter.
KanekoaTheGreat. Išversta padedant www.DeepL.com/Translator. Be pataisymų.
---
Profesorius Shmuelis Shapira, medicinos mokslų daktaras, MPH, 2013-2021 m. ėjo Izraelio biologinių tyrimų instituto (IIBR) generalinio direktoriaus pareigas, kur vadovavo Izraelio pastangoms sukurti vakciną nuo koronaviruso.
Prof. Shapira taip pat yra Hebrajų universiteto Medicinos fakulteto Karo medicinos katedros ir IDF medicinos korpuso įkūrėjas ir vadovas. Jis yra Izraelio Reichmano universiteto Tarptautinio kovos su terorizmu instituto (ICT) vyresnysis mokslo darbuotojas.
Anksčiau Šapira dirbo Hadasos medicinos organizacijos generalinio direktoriaus pavaduotoju ir Hebrajų universiteto Hadasos visuomenės sveikatos mokyklos direktoriumi. Jis yra Izraelio gynybos pajėgų (IDF) pulkininkas (atsargos pulkininkas) ir ėjo IDF Traumų skyriaus vadovo pareigas.
Jis paskelbė daugiau kaip 110 recenzuojamų mokslinių straipsnių ir yra knygų "Terorizmo medicinos pagrindai", "Geriausia medicininio teroro incidentų valdymo praktika" ir "Medicininis reagavimas į teroro grėsmes" redaktorius.
Praėjusią savaitę "Twitter" cenzūravo profesorių Šapirą, kuris po trečiosios "Pfizer" vakcinos buvo "fiziškai sužalotas", ir privertė jį pašalinti įrašą, kuriame buvo rašoma: "Daugelį metų beždžionių raupų atvejai buvo reti. Per pastaruosius metus Izraelyje užfiksuotas vienintelis atvejis. Gerai nustatyta, kad mRNA vakcinos veikia natūralią imuninę sistemą. Beždžionių raupų protrūkis po masinės kovidų vakcinacijos: *Tai nėra atsitiktinumas."
Prof. Shapira, kuris savo "Twitter" paskyrą įkūrė 2022 m. sausį, nuo tada, kai pirmą kartą pasmerkė Izraelio "Genesis" apdovanojimą už tai, kad jis buvo įteiktas "Pfizer" generaliniam direktoriui Albertui Bourlai, vis labiau kritikavo mRNA vakcinas.
2022 m. sausio 18 d. Šapira pareiškė (iš hebrajų kalbos išvertė "Google"): "Izraelio "Genezės" apdovanojimas buvo įteiktas "Pfizer" generaliniam direktoriui, toks apgailėtinas. Užuot jį skyręs Izraelio mokslininkui, ir visa tai už vidutinišką, trumpai veikiančią vakciną, kuri "Pfizer" atnešė milijardinį pelną, niekšas ir tremtinys. Dabar Bourla bus paskirtas Izraelio karaliumi. Priminsiu, kad paskiepytas Izraelis yra ketvirtas pasaulyje pagal sergančiųjų koronos vakcina skaičių. Yra čempionatas!"
2022 m. vasario 6 d. Šapira paklausė: "Kokį įvertinimą suteiktumėte vakcinai, kuria žmonės skiepijasi tris kartus, o suserga du kartus (nuo šiandien)? Jau nekalbant apie didelį šalutinį poveikį […]"
2022 m. balandžio 9 d. Šapira teigė: "Bendrovės, kurios milijonai vakcinų buvo panaudoti Izraelyje skiepijimui, vadovas interviu NBC pareiškė, kad Izraelis tarnauja kaip pasaulio laboratorija. Mano žiniomis, tai pirmas atvejis istorijoje, kai eksperimentinės jūrų kiaulytės už dalyvavimą mokėjo pernelyg didelę kainą."
2022 m. gegužės 13 d. Šapira pareiškė: "2022 m. gegužės 13 d: "Man buvo atliktos 3 vakcinacijos, buvau fiziškai labai stipriai sužalotas, kaip ir daugelis kitų. Be to, mano pasitikėjimas sprendimų prigimtimi ir jų priėmimo procesais buvo smarkiai pakirstas. Niekas neklausė ir netikrino. Kovosiu iš visų jėgų, kad būtų pateikti teisingi atsakymai dėl visų sprendimų, o ne tik dėl vakcinos."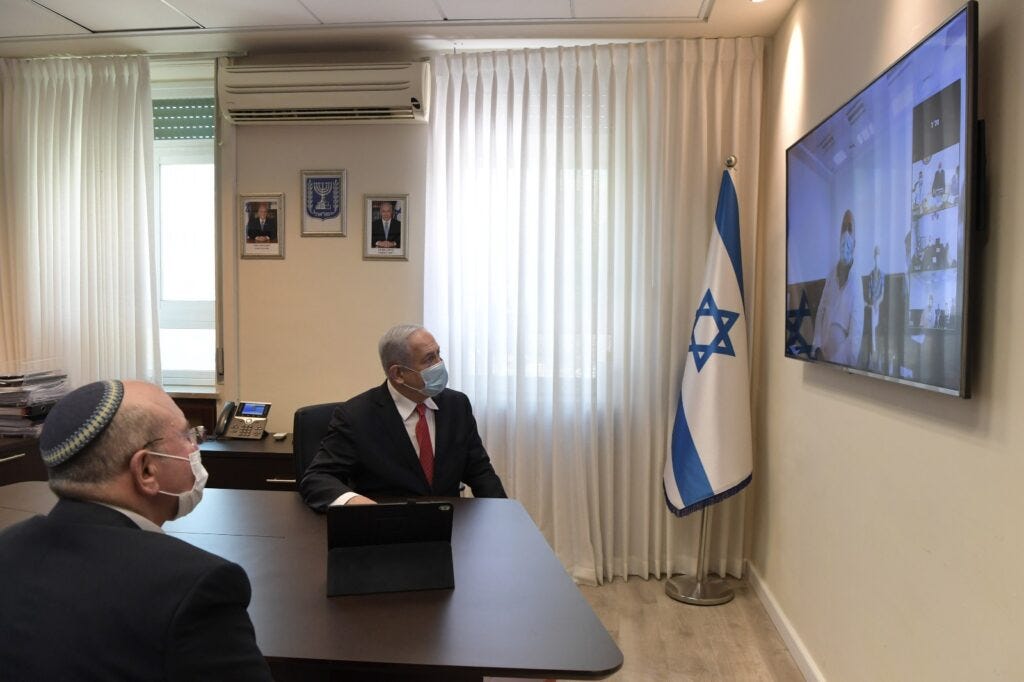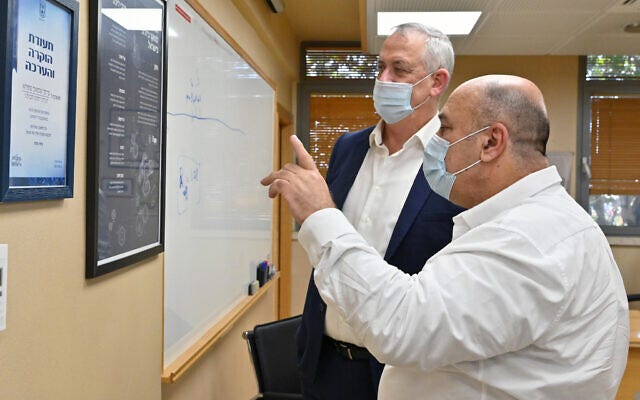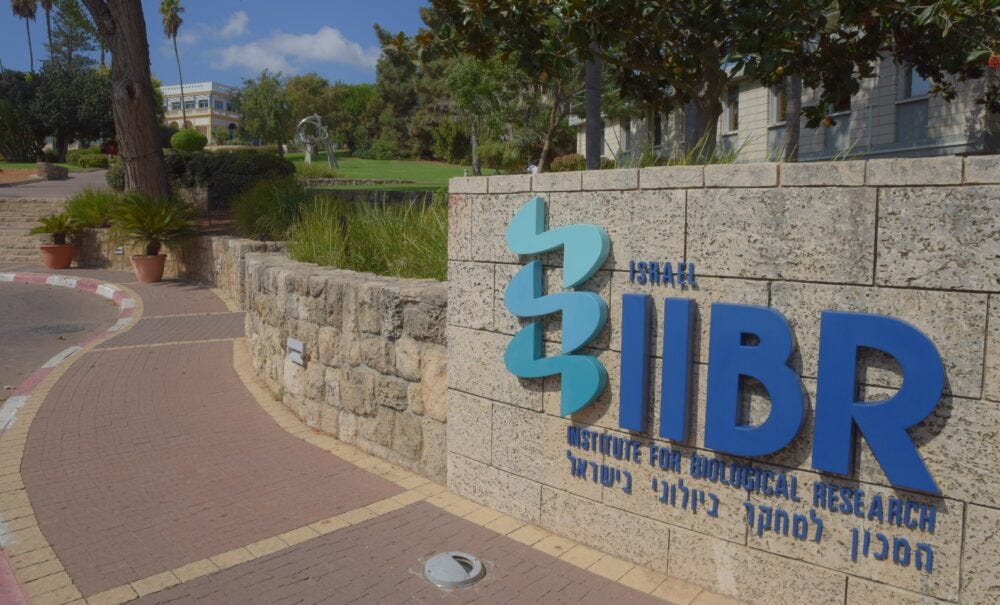 2022 m. birželio 7 d. Šapira pasakė: "2022 m. birželio 7 d: "Kalbame apie penktąją vakciną per dvejus su puse metų. O vakcina buvo suplanuota 2020 m. sausio mėn. sekos variantui (dabartinių variantų protėviui). Vakcina, kuri neužkerta kelio infekcijai, neužkerta kelio sergamumui. Vakcina, kuri sukelia, švelniai tariant, sunkų šalutinį poveikį. Kodėl? Kokia logika? Kuri institucija patvirtino? Ir nesakykite, kad ji apsaugo nuo sunkios ligos, niekas to neįrodė".
2022 m. birželio 8 d. Šapira pasakė: "Šapira: "Aš tęsiu ir klausiu, kodėl duodama pasenusi penktoji vakcina, kuri neapsaugo nuo ligų ir akivaizdžiai sukelia daug reikšmingų bendrų šalutinių poveikių."
2022 m. liepos 5 d. Šapira aptarė "36 metų draugo iš Australijos sūnų", kuriam išsivystė "sunki skilvelinė aritmija ir prasidėjo širdies nepakankamumas" praėjus vos "kelioms dienoms po antrosios "Pfizer" vakcinos".
"Kompensaciją automatiškai skiria Australijos vyriausybė", – sakė jis. "Nepaisant jų vyriausybės elgesio, jie pripažįsta ryšį, o frazė "jokio ryšio" leksikone nefigūruoja".
2022 m. liepos 15 d. Šapira pasidalijo Naujojo Pietų Velso COVID rodiklių diagrama, kurioje matyti, kad su kiekviena nauja mRNA vakcinos doze didėja COVID infekcijos rizika, kurią jis komentavo: "Remiantis oficialiais Australijos duomenimis, kuo daugiau injekcijų, tuo didesnė tikimybė susirgti, nes su ketvirtąja injekcija tikimybė smarkiai šokteli. Remiantis šiuo tyrimu, tai neva yra antivakcina, bent jau pagal tai, ko mane mokė".
2022 m. liepos 18 d. Shapira sakė: "2022 m. liepos 18 d: "Aš nesu prieš skiepus, aš esu prieš kvailystę, prieš suklastotą mokslą ir prieš nekompetentingą valdymą."
2022 m. liepos 28 d. Šapira sakė: "2022 m. liepos 28 d: "Kiekvieną dieną vis geriau suprantu, kur gyvename ir kuriais metais."
Kitaip tariant, "Twitter" įspėjo jį pašalinti tviterio žinutę, jungiančią beždžionių raupus su COVID vakcina.
2022 m. liepos 31 d. Šapira pasidalijo nuoroda į "OpenVaers" COVID vakcinos nepageidaujamų įvykių ataskaitas, kuriose iš viso nurodyta 1 357 937 pranešimai, įskaitant 170 151 hospitalizaciją ir 29 790 mirčių, virš kurių jis tiesiog pakomentavo: "Saugi ir veiksminga".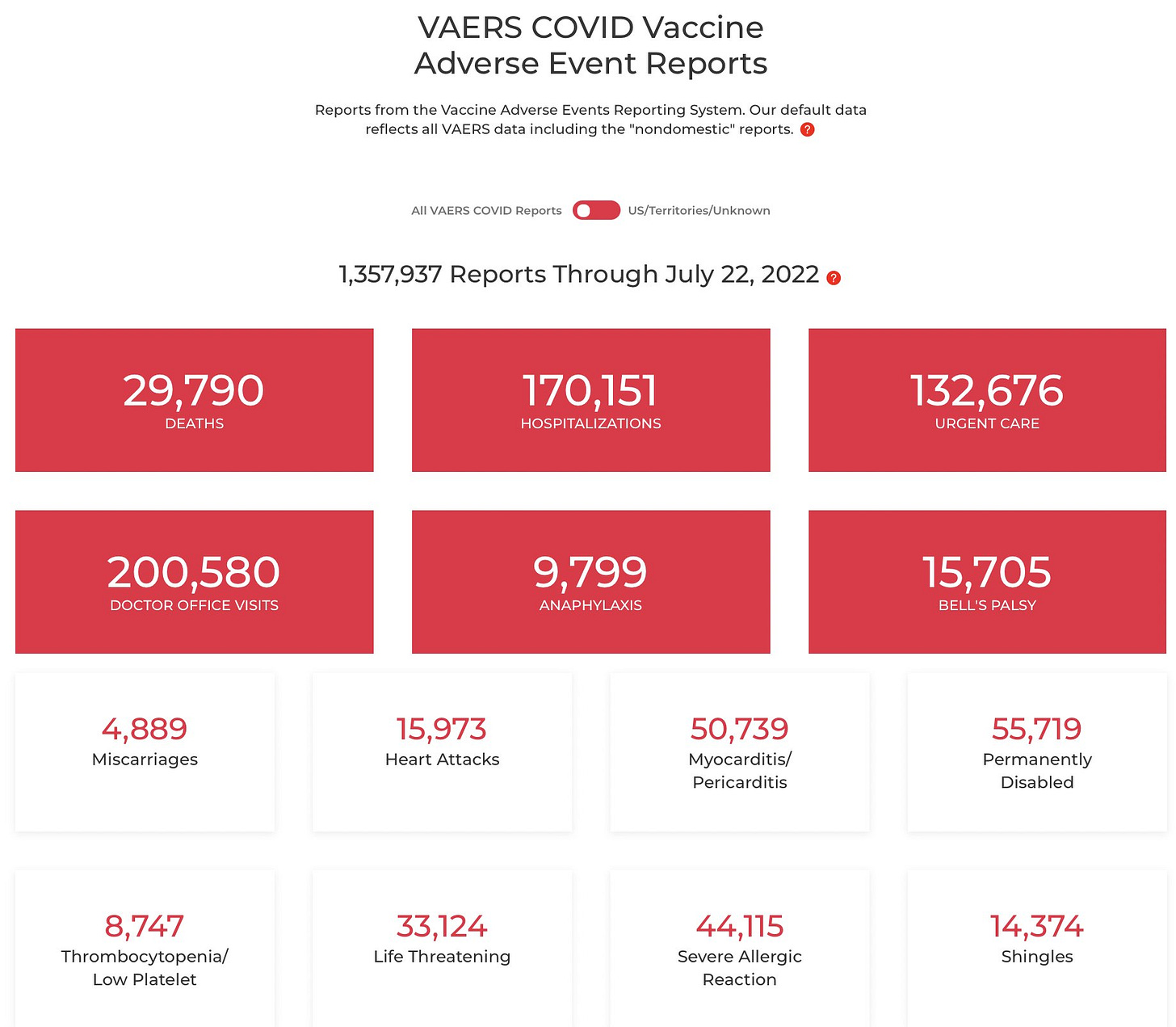 Apibendrinant galima teigti, kad profesorius Šmuelis Šapira, būdamas Izraelio biologinių tyrimų instituto generalinis direktorius, gali būti aukščiausio rango medicinos mokslininkas pasaulyje, atvirai kritikuojantis COVID vakcinas.
Izraelio biologinių tyrimų institutas buvo įkurtas 1952 m. kaip vyriausybinis mokslinių tyrimų institutas, kurį įkūrė grupė Izraelio gynybos pajėgų mokslininkų.
Nuo to laiko IIBR vykdo mokslinius tyrimus ir plėtrą biologijos, chemijos ir aplinkosaugos mokslų srityse, siekdamas suteikti Izraelio valstybei gynybinių pajėgumų prieš cheminį ir biologinį ginklą.
Pasaulyje po užrakinimo (angl. lockdown), kai vyriausybės vis dažniau koordinuoja veiksmus su "Twitter", "Facebook" ir "YouTube", kad cenzūruotų COVID vakcinų kritiką, net aukšto rango medicinos mokslininkai nutildomi už tai, kad kalba apie mokslinius duomenis, kurie prieštarauja farmacijos pramonės naratyvui.
Tikėkimės, kad profesorius Šmuelis Šapira, anksčiau buvęs vyriausiasis Izraelio karinis mokslininkas, tyrinėjantis cheminius ir biologinius ginklus, dabar galės daugiau dėmesio skirti COVID mRNA vakcinoms ir atkreipti dėmesį į mirtį ir destrukciją, kurią jos sukelia daugeliui žmonių visame pasaulyje.
---
Šis tekstas pasirodė 2022 m. rugpjūčio 3 d. pavadinimu "Twitter Censors Pfizer-Injured Israeli COVID Vaccine Director" svetainėje Kanekoa's Newsletter.
Išversta padedant www.DeepL.com/Translator. Be pataisymų.
Šis tekstas yra licencijuojamas pagal "Creative Commons Attribution 4.0" tarptautinę licenciją. Nesivaržykite kopijuoti ir dalintis.